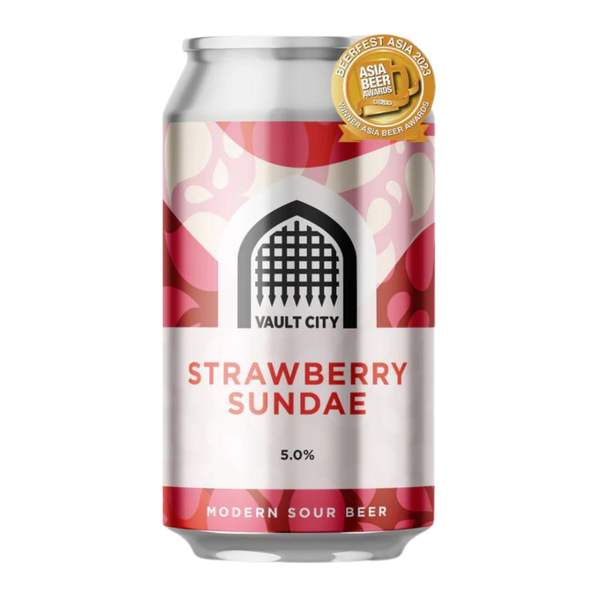 Fruited Sour | 330ml | ABV 5.0%
Strawberries and Vault City go hand in hand, and this delightful sour is strawberries and cream in a glass.
Sweet and juicy Scottish strawberries pair perfectly with our sour base beer to create something smooth and full bodied. You can expect mouth-watering flavours of traditional strawberries and cream with the addition of lactose and smooth vanilla.