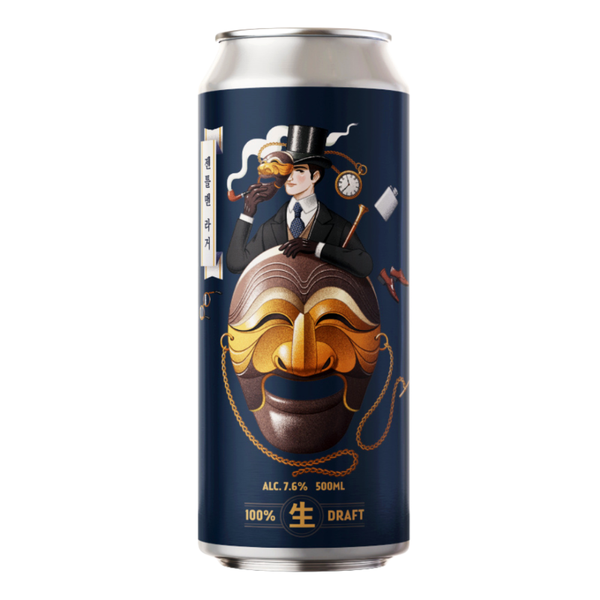 Imperial Pilsner | 500ml | ABV 7.6% 
The Gentleman Lager is our way of interpreting the Czech Pilsner for the Korean Market. It is smooth and drinkable although it has high alcohol content of 7.6% like Korean Somaek, a beer cocktail made with soju and beer. The Gentleman Lager has a beautiful golden colour with crisp flavour, but also delivers hoppy aromas.
The mask Yangban: the aristocrat.