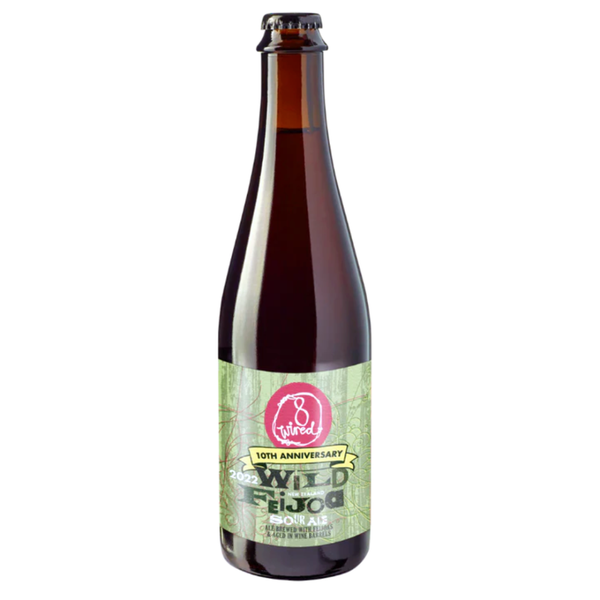 Sour Ale | 500ml | ABV 6.3%
A pale sour beer, aged for up to 2 years in wine barrels and then another year on fresh, local and organic feijoas from Helen and Peter at Quinta Feijoas who have supplied the fruit for the last 7 years.

This is the latest release from our Barrelworks site in Matakana, and our favourite yearly release. We have been brewing this beer every year since 2013, when we were based in Blenheim.