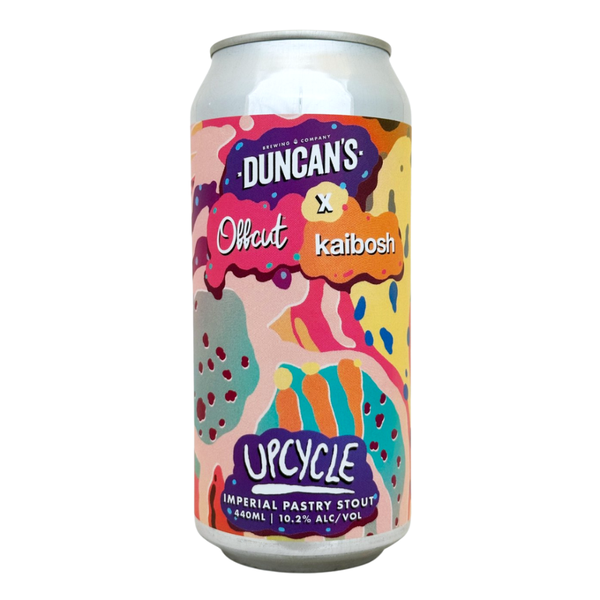 Imperial Pastry Stout | 440ml | ABV 10.2%
A collaboration brew with Offcut & Kaibosh.
Duncan's x Offcut x Kaibosh; from scraps, to caps, to taps. This collab was born from a desire to inspire!  
We've partnered with two innovators working towards social and environmental change - a kaupapa we are proud to tautoko! Offcut takes funky textile remnants destined for landfill, upcycling them into dope limited-run hats. Kaibosh Food Rescue redirects quality surplus food to those in need, or in this case, supplies second-sort produce to be turned into delicious creations.