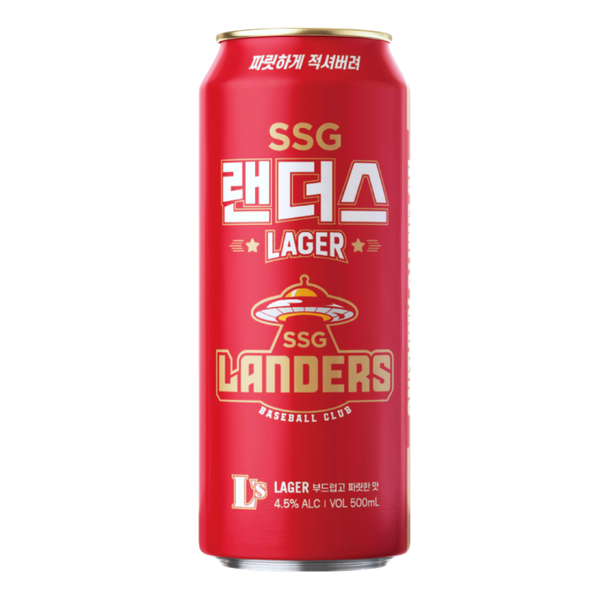 Lager | 500ml | ABV 4.5%
The SSG Landers Lager is a craft beer that developed under the partnership between Playground Brewery and E-Mart 24. SSG Landers Lager represents the spirit of SSG Landers, a professional baseball club. 
Like the phrase "soak it with excitement", the beer features the refreshing tropical fruit scent and smooth mouth feel. The SSG Lander Lager is a particularly good to drink when you watch the baseball game.