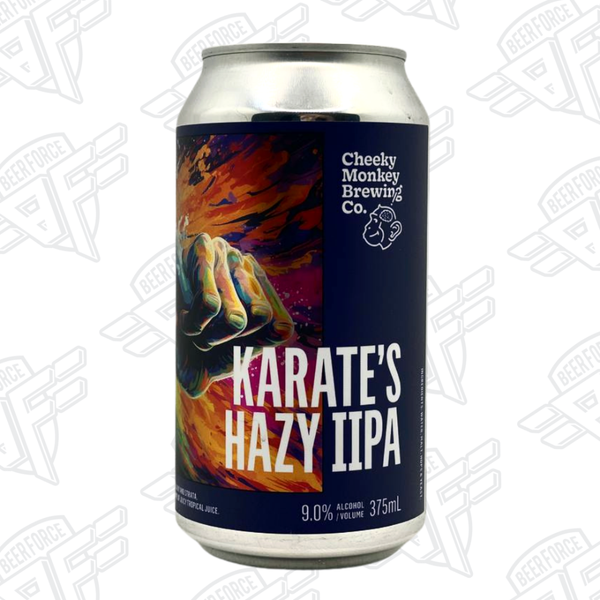 Hazy Imperial IPA | 375ml | ABV 9.0%
This hazy dog is a flavour explosion, with mango, passionfruit and pineapple barreling onto you – it's a karate chop to the dome of juicy tropical juice juice (no that's not a typo). 
The tropical fruits carry from the aroma through to taste, with subtle hints of stonefruit and a refreshing touch of lemon sherbert that rounds out the flavour profile. Moderate to full body, with a balanced finish. This one is very enjoyable to sip on!