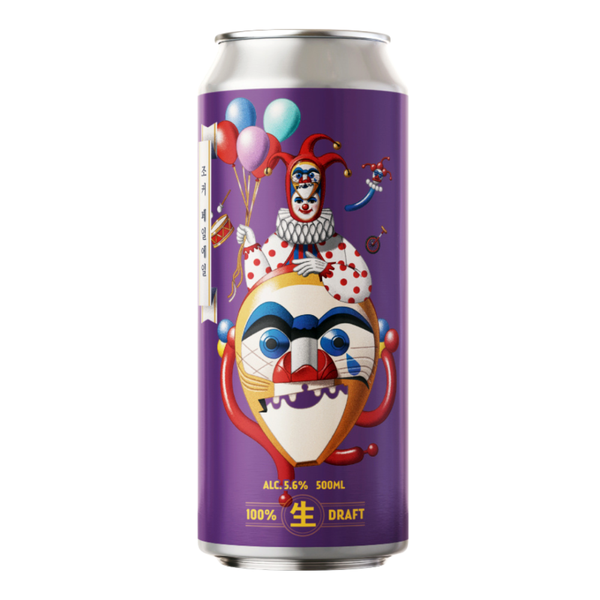 Easy-drinking Pale Ale | 500ml | ABV 5.6%
The Joker is a beautiful golden pale ale dry-hopped with multiple aroma hops. The body is fresh and light, so it's easy to drink and also goes well with summer. 
The Joker represents "Choraengi: the aristocrat's servant" in Korean traditional mask play, known for his light, comedic actions. His light and funny character is similar to the Joker Pale Ale, which also provides fresh and light feeling.