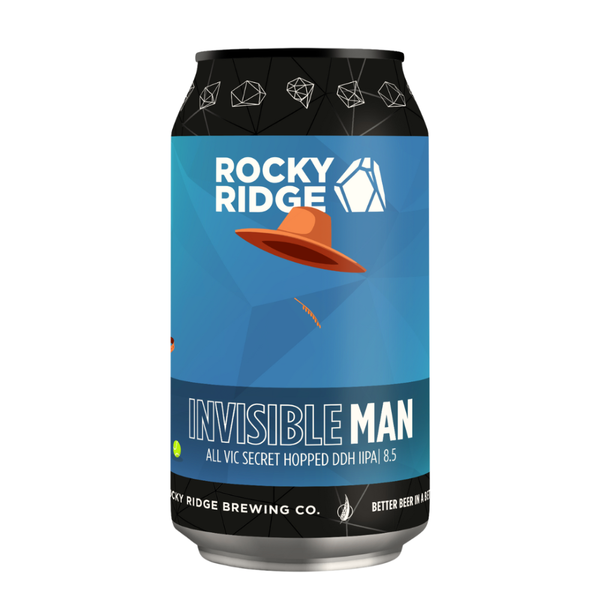 Hazy Double IPA | 375ml | ABV 8.5%
Liked Green Man? Well, meet Invisible Man … his brother?

Unleash the enigma with our Invisible Man IPA. Like the legendary figure it represents, this brew remains invisible until it sneaks up on you, surprising your taste buds with the splendour of Vic Secret hops. As you take your first sip, prepare for a skilful balance of medium bitterness and light grainy malts. But hold on tight! Suddenly, a bold wave of pineapple and resin emerges, as if the invisible man himself has materialised, leaving his mark on your palate.