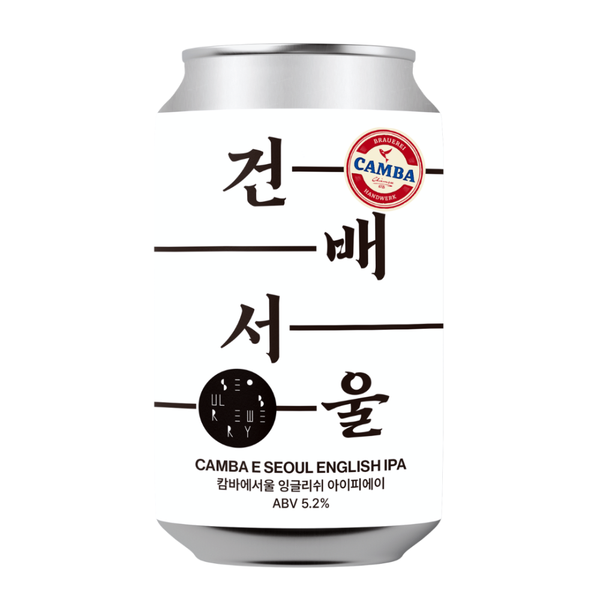 English IPA | 355ml | ABV 5.2%
Seoul brewery is using BrauKon equipment, the best brewing equipment company in Germany! We brewed "CAMBA E SEOUL English IPA" with craft beer brewery CAMBA Bavaria under BrauKon to show you the sides of various IPA brewing!

Enjoy this new beer that's brewed with a twist on the emotions of two different countries, Korea, Germany, and other countries!
Citrus. Piney. Malty Sweet. Dry.