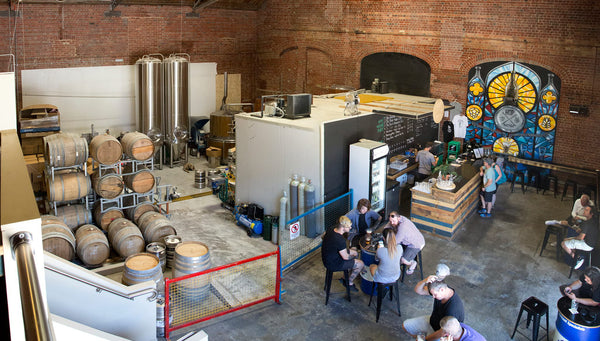 Hop Nation Brewing Co.
"It takes a lot of good beer to make good wine – with years of work and travel through several wine regions of the world between them, Sam and Duncan have been exposed to not only great wines of the world, but incredible international beers. With this behind the scene influence and years of backyard brewing experience, they decided to create a craft brewery in Footscray, Australia.
Hop Nation is a brewery devoted to showcasing not only the glorious ingredients in beer, but also the origin of the ingredients – coinciding with the course of quality winemaking. With a name like Hop Nation, hops are a natural focus. Our beers will be made using quality, natural ingredients, small batch brewing, no fining or pasteurization and minimal filtration."