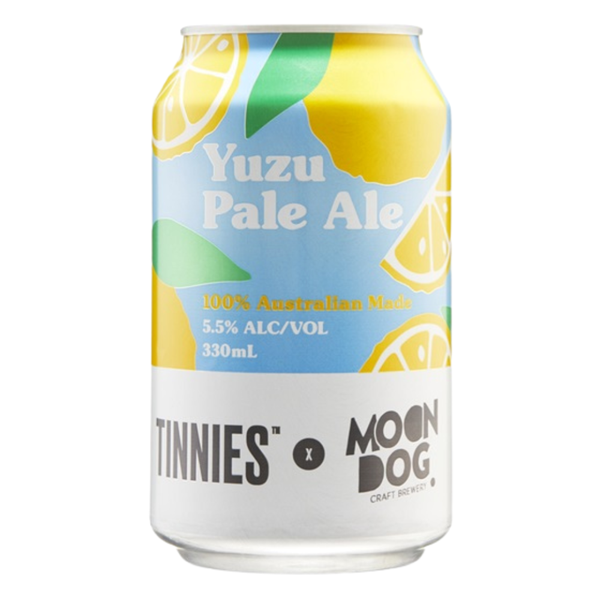 Yuzu Pale Ale | 330ml | ABV 5.5%
A collab brew with Tinnies.
Moon Dog Tinnies Yuzu is both zesty and refreshing. Made with real fruit juice and dry hopped it's just downright delicious plus it's 100% Australian made and Vegan friendly. This beer will just jump out of any classic pub glass, but you can surprise and delight guests if you serve it up in a wine glass with ice and a shot of some bitter orange looking aperitif.