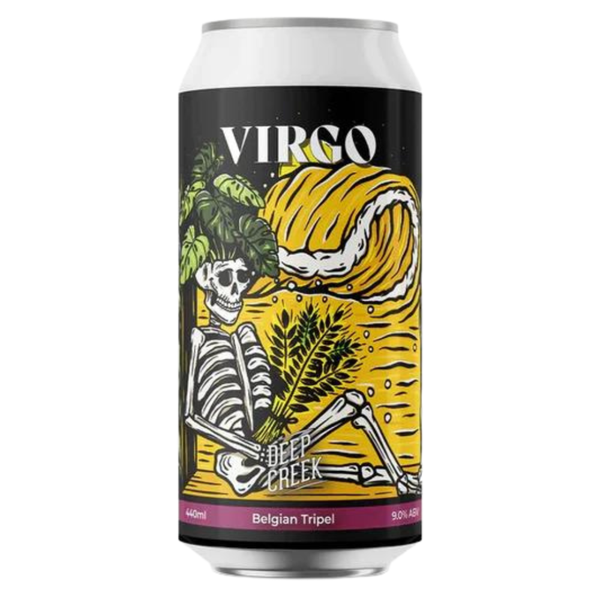 Belgian Tripel | 440ml | ABV 9.0%
Virgo, the woman, who is harvesting what will have you feeling right at home with its wheat base and soft mouth feel. Surrounded by earth elements that grow out of her skull symbolizing her creativity and expansive mind while representing Virgo's organsing and methodic perfectionism.
Gentle, kind and incredibly diligent, cheers to you Virgo, a well-grounded maiden.