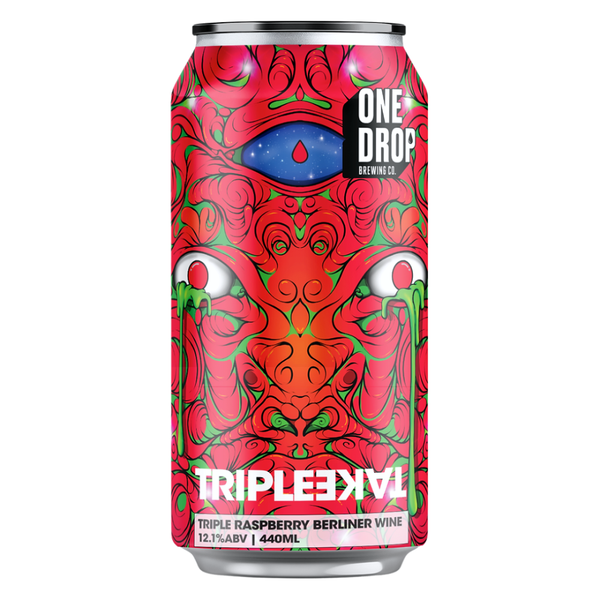 Fruited Sour Ale | 440ml | ABV 12.1%
When boundaries become constricted, that's when it's time to triple up, break through barriers, and enter a new realm elevating our Double Take to God Mode. You are holding in your hand a can containing no less than 62 individual raspberries blended into our biggest sour base to date.
We've tripled down on all the good stuff our Raspberry Doubletake Sour had to offer, culminating in another overhaul of our already absurd fruit dosing rate at a mind-bending 690 grams of raspberries into every litre. And thus the Berlinerwine was spawned, a new style that will have us all doing a Triple Take.