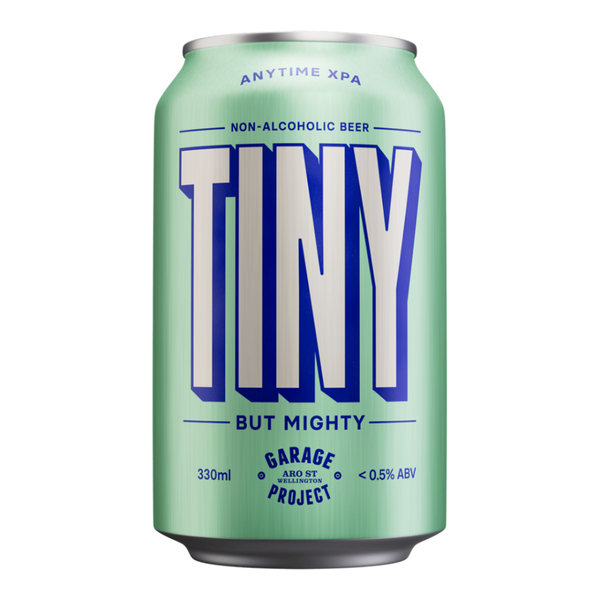 Non-Alcoholic Extra Pale Ale | 330ml 
Tiny just got mightier! Say hi to Tiny XPA, our brand new non-alc beer specially fermented to give all the juicy hop character and tropical aromatics you've come to expect from your XPA, just without the booze.
Brewed with pilsner malt, Simcoe, Strata and Citra hops, the result is a bright golden XPA with notes of zesty lemon sherbert, citrus, pineapple and a pine hop character. Clean, beautifully balanced and intensely refreshing.
A tiny can brewed for big enjoyment, anytime!
Tiny, but mighty.