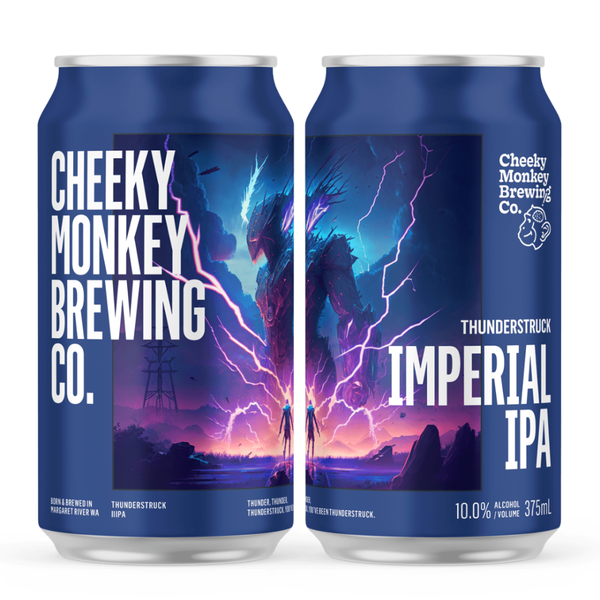 Imperial IPA | 375ml | ABV 10.0%
Thunderstruck Imperial IPA will have you thunderstruck with every sip. Many people play, but not all can perfect these big dumb beers. IPA's like this requires a deep level of self-control and knowledge to extract every ounce of flavour. It has an impressively intense hop bill of over 30g/L which has been kept in check and as a result, it's a very drinkable and well-balanced, imperial.
This IIPA showcases some of our favourite hops and remains true to the IPA style. So grab one and get struck!
Aroma: Big Mosaic and Centennial characteristics upfront, with citrus, berries, a hint of pine, resin and Spanish cedar.
Taste: Huge complexity of citrus, berries and woody aromatics with a hint of floral and spice, all balanced with bright and clean tropical notes from the supporting hops.
Mouthfeel: Balanced. Super clean. Tight. About as Crisp as Cheeky Monkey gets! There is a deep complexity that isn't overshadowed by the refreshing qualities in a tightly controlled hop bill.