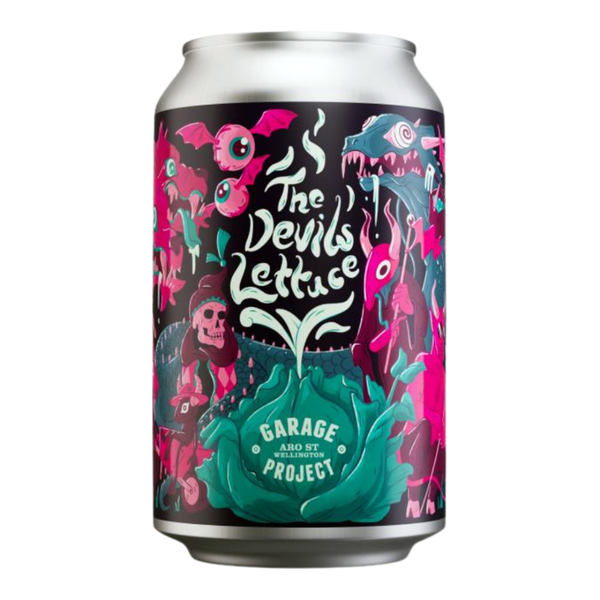 West Coast IPA | 330ml | ABV 5.2%
The devil finds work for idle hands. Deliciously dank & drinkable IPA. 

Devil's Lettuce - no actual lettuce, just loads of crisp, juicy dank hop character, snappy bitterness, clean malt, tight white foam and a cheeky touch of terpene. Now go on and eat your greens.