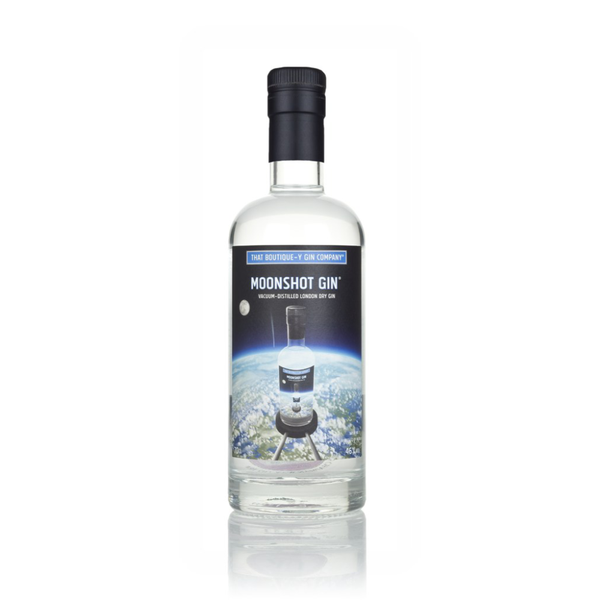 Moonshot Gin | 700ml | ABV 46.0%
Every gram of the botanicals used to make this gin was sent into near-space (over 24km) and exposed to an air pressure of less than 1/100th of that at sea level! That's seriously low. In fact, if you were to find yourself above just 18km, also known as Armstong's limit (where the pressure has already dropped to around 6.3 kPa or 1/16th of that at sea level), then the fluids in your body would vaporise!
Juniper, Coriander, Camomile Flowers, Fresh Lemon Peel, Cardamom, Dried Bitter Orange Peel, Cinnamon, Cubeb Pepper, Liquorice Root and Angelica were used. Oh, and Moon Rock. Obviously. Once they returned to earth, we vacuum distilled them at room temperature (at a pressure nearer 1/10th of that at sea level, in case you were wondering) for freshness and elegance.