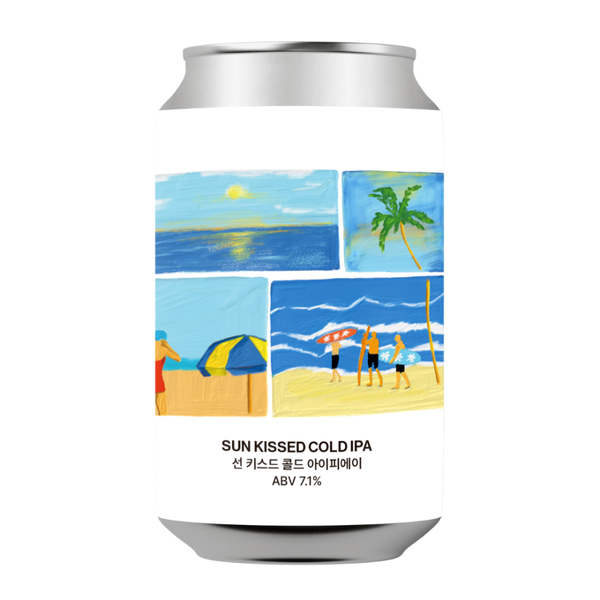 Cold IPA | 355ml | ABV 7.1%
A collaboration brew with West Coast Brewing in Shizuokahun, Japan.

Cold IPA is a style of beer that infuses raw ingredients such as honey and corn, fermented with lager yeast and dry hopping technique to enjoy clear and rich honey aromas. Seoul Brewery and West Coast Brewing create a strong, high-density tap character like double IPA while maintaining an easy-to-drink body. Unlike the regular cold IPA, using Korean brews to add a distinctive light body feel, we're ready for a cool and exciting summer beach beer!

Under the scorching hot sun of late summer, a cool, breath-kissed Cold IPA.
Piney. Dank. Crisp.