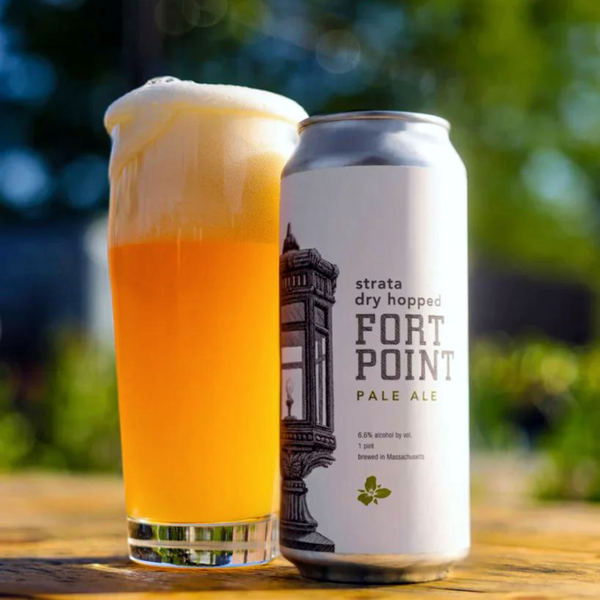 American Pale Ale | 473ml | ABV 6.6%
Our flagship Pale Ale, Fort Point, works as a beautiful canvas for shining a spotlight on the array of aromatics that singular hops can express. For the latest addition to the series, we explore an exciting new pacific northwest varietal in Strata.
Presenting a gorgeous deep yellow with a hazy glow, Strata Dry Hopped Fort Point offers a vibrant bouquet of fresh fruit. Passion fruit, pithy grapefruit, and peach lead the way, with a subtle dank edge that rounds out the sip with a gentle bitterness. Medium-bodied and refreshingly drinkable, we're pleased to add Strata to the Fort Point lineup.