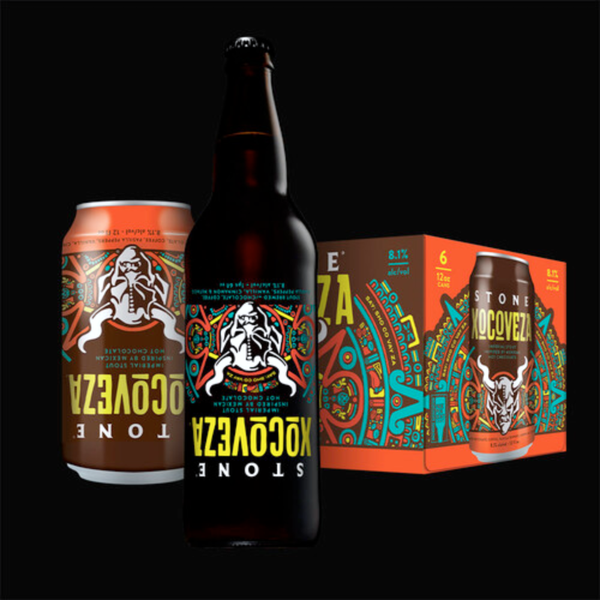 Imperial Stout | 355ml | ABV 8.1%
A collaboration brew with Cervecería Insurgente & Chris Banker.
Imperial Stout inspired by Mexican hot chocolate. A tradition too special to skip.
This is a beloved stout. When first introduced as a limited special collaboration release with Cerveceria Insurgente and San Diego home brewer Chris Banker (after his recipe won our annual home brew competition) , it was an instant hit and fans began clamouring for its return. Seeing as how its amazing flavour profile is evocative of Mexican hot chocolate, featuring coffee, pasilla peppers, vanilla, cinnamon, nutmeg and a generous amount of chocolate, we concluded it was the perfect stout to re-release in celebration of the Holidays and the entire winter season. This is now a highly anticipated yearly tradition that we are pleased to present from us to you, and makes a perfect wintry gift from you to your friends, loved ones, or simply to yourself. Cheers!