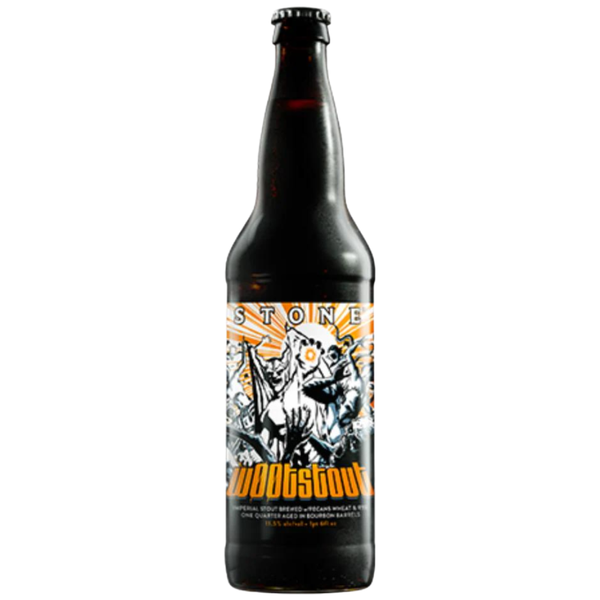 Imperial Stout | 355ml | ABV 11.5%
Over the years, Stone Farking Wheaton w00tstout has become one of our most anticipated annual releases – and not just because it's an astoundingly flavorful beer concocted as a collaboration between FARK's Drew Curtis, nerd royalty Wil Wheaton and Stone Brewing co-founder Greg Koch. It's the incredible label art adorning this beer over the years that has elevated it to the pinnacle of beer, geekery and beer geekery. For this, the 10th edition of this legendary beer, we enlisted the help of comic artist Jim Calafiore, who is known for his work on DC Comics' Aquaman and Marvel Comics' Exiles and Deadpool. His label art depicts a heroic gargoyle, fighting off evil to protect the sublime sanctity of great craft beer.
This beer is a monster. The flavors are a wonderful blend of everything that makes a great imperial stout, loaded with roasty notes and malty complexity. Brewing with rye and nuts always creates challenges for our brewing team, but they rose to the occasion with this one – it's simply amazing.