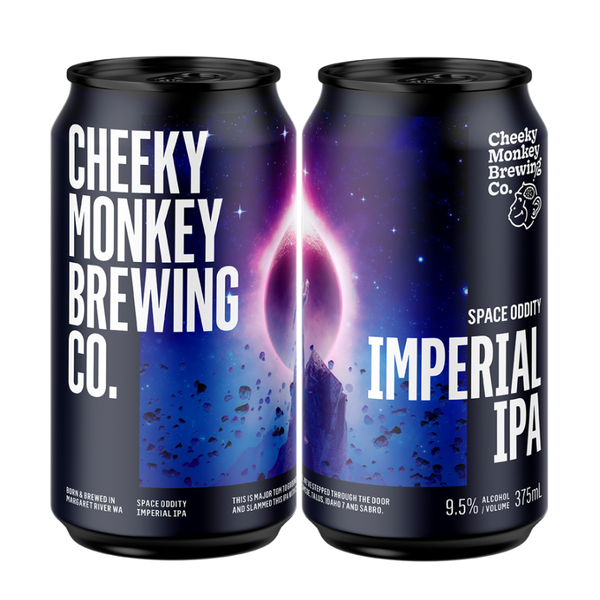 Imperial IPA | 375ml | ABV 9.5%
LIFT OFF….Major Tom to ground control, we stepped through the door and slammed Space Oddity Imperial IPA with Chinook, Simcoe, Talus, Idaho 7 and Sabro.

This IIPA is unlike any fruit basket you've ever tasted….Half time oranges from mum, resinous, pineapple & apricot, fresh cut stone fruit & candied peaches. This is truly a creation that blows anyone's mind and taste buds into another galaxy!