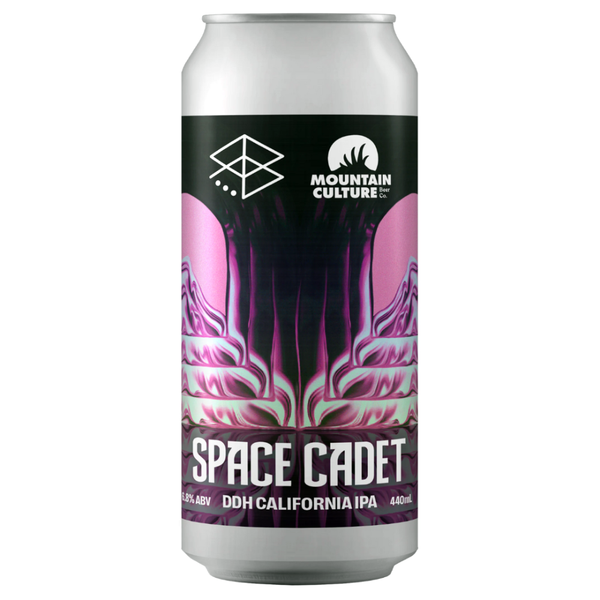 Double Dry-hopped California IPA | 440ml | ABV 6.8%
A collab brew with Mountain Culture.
Space Cadet is a brand new DDH California IPA brewed in collaboration with our bestest buds at Mountain Culture from Katoomba, NSW. We let DJ loose in the brewery and he brewed the first half of this beer all by himself, great work DJ. We then took over for the second turn and put our spin on the Cali IPA of our dreams.
We split the dry hop selection down the middle and came up with Space Cadet. Huge hits of citrus and stonefruit dominate this one with a medley of Motueka, Centennial, Wakatu and CryoPop™ coming together beautifully in this dry hop. The middle palate holds a mild but lasting bitterness, finishing with an orange mandarin crushable mouth coating.