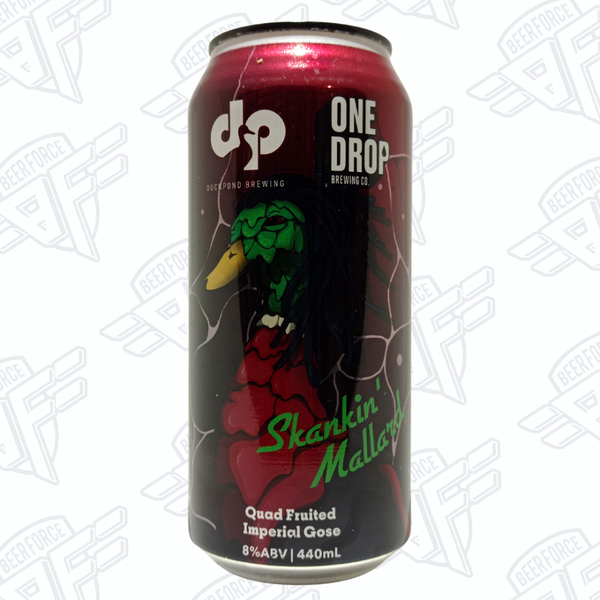 Imperial Gose | 440ml | ABV 8.0%
A collaboration brew with Duckpond Brewing.
Harnessing the tropical wonders that Australia has to offer, we combine again through the power of beer & friendship to brew with Duckpond from Gothenburg, Sweden. An amplified imperial quad-frutied gose with Australian Banana, Mango, Chardonnay Juice, Raspberry, and Bega Lactose. New South Walean Lemons super-charge the sourness while South Australian salt provides a balancing salinity and contrast to the stupid amounts of fruit added. Brewed with Duckpond and pals Beermash and C&V for Pint of Origin 2023.