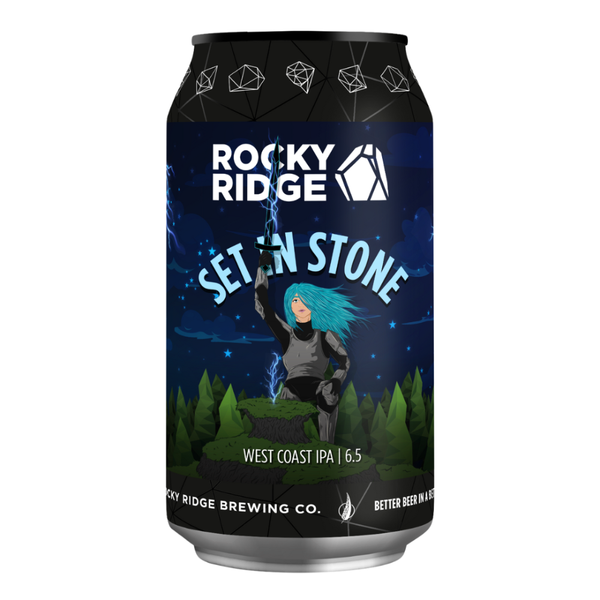 West Coast IPA | 375ml | ABV 6.5%
Okay, confession time… "Set in Stone " is far from your typical straight down the line WCIPA. At Rocky Ridge, we thrive on pushing the boundaries, and this time, we took a daring leap with a new yeast strain. Let's just say, our research might have been a little less than perfect – but boy, did it lead to something unexpectedly awesome!

Our fearless yeast went wild and produced a whole heap of esters (yes, it was meant to!), and guess what? They do NOT belong in a WCIPA. But here's where it gets exciting – "Set in Stone" not only boasts the expected pine and citrus notes but also surprises you with a tropical juice IPA with more of a Belgian West Coast influence than American – delightful hints of fruity goodness and a downright funky flair!