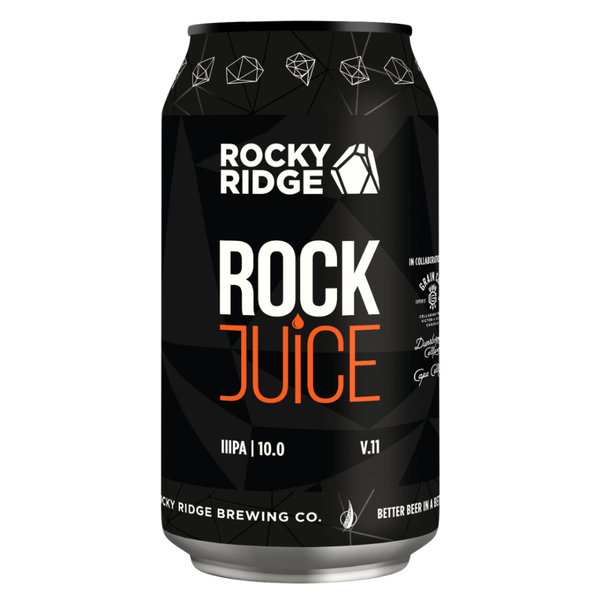 Triple IPA | 375ml | ABV 10.0%
X Gon' Give It To Ya! 10 times the juice is something to celebrate and we haven't pulled any punches for Rock Juice X.
Once again we have thrown a stupid amount of hops at this 10% beast of a beer. Galaxy, Vic Secret, Mosaic, HBC 586, Mosaic Lupomaxx, Idaho 7 Cryo & Cryopop were all added after high krausen to create a hop charged punch to the palate. This gargantuan hop bill creates flavours of pineapple, passionfruit, berries and candied orange with a touch of melon to boot.