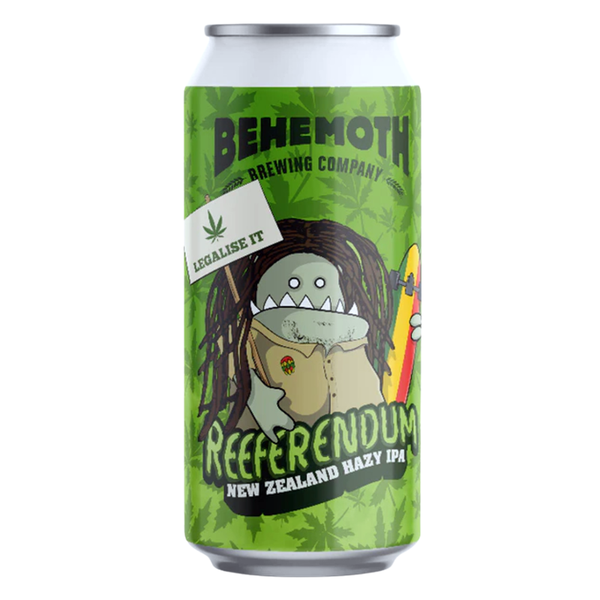 Hazy IPA | 440ml | ABV 6.9%
Well the day is coming where New Zealand gets to vote on whether to legalize cannabis, weed, marijuana, reefers, green, chronic, kush, dope, endo, ganja, magic dragon, sticky-icky, Mary-Jane, trees, bud, erb, the stuff, pot, grass, jazz cabbage, electric pooha or doobies. The choice is up to you. Note, this doesn't contain any of the above or any other illegal substances, just good ol' fashioned hops, the other 'sticky-icky'. We gathered our favourite Kiwi hops, Motueka, Nelson Sauvin, Riwaka and Hort 4337 and layed them over this dank and juicy Hazy IPA.
Originally brewed for the NZ IPA Challenge 2020 at Smiths Craft Beer House. Get out there and support local bars and local breweries. Chur!