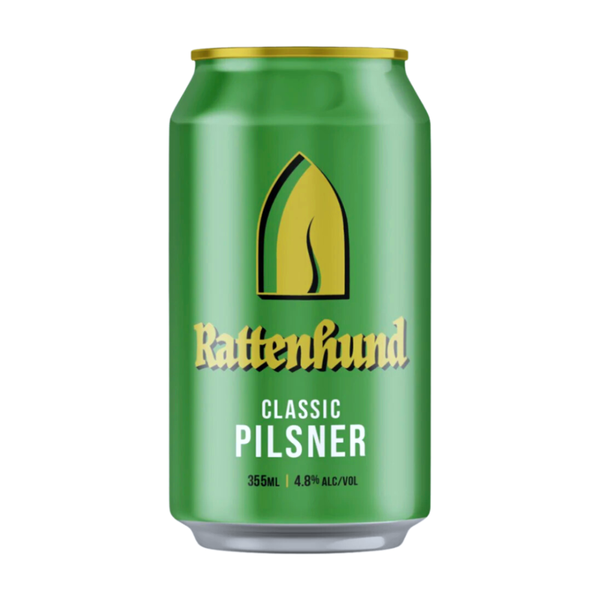 Pilsner | 355ml | ABV 4.8%
The original Rattenhund recipe, taste and flavour that has made it Australia's #1 Pilsner. Traditionally brewed using floor malted Bohemian Pilsner Malt, partnered with Saaz and Spalt Select hops. Fermented long and cool followed by an eight week lagering. Clear and refreshing with a fluffy, lip smothering head.
Gold Medal - Australian International Beer Awards 2023 + Back-to-Back Australia's #1 Pilsner GABS Hottest 100 2022 & 2023.