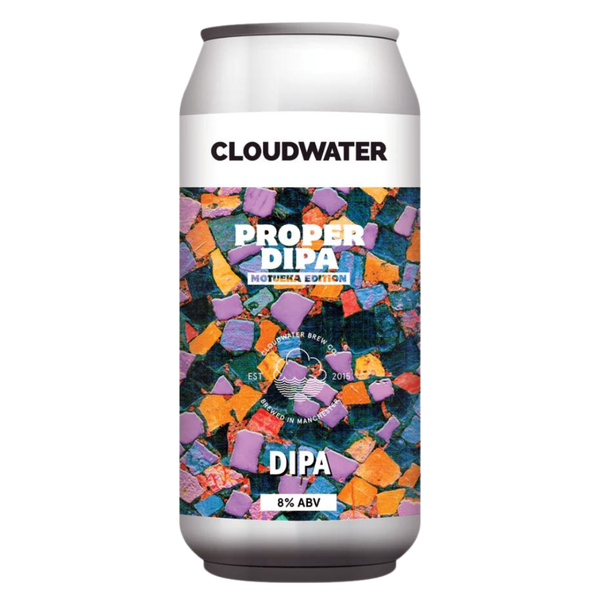 Double IPA | 440ml | ABV 8.0%
The latest in our Proper DIPA series, celebrating a legendary Manchester yeast that has spanned thousands of generations. With the original recipes developed by our pals at JW Lees in 2017, we are continuing their legacy through a beer that is modern, bold and supremely hoppy.
This time we've used the bold New Zealand hop Motueka, which brings freshly squeezed lemon and lime, big tropical flavours and a balancing creamy body and herbal finish.