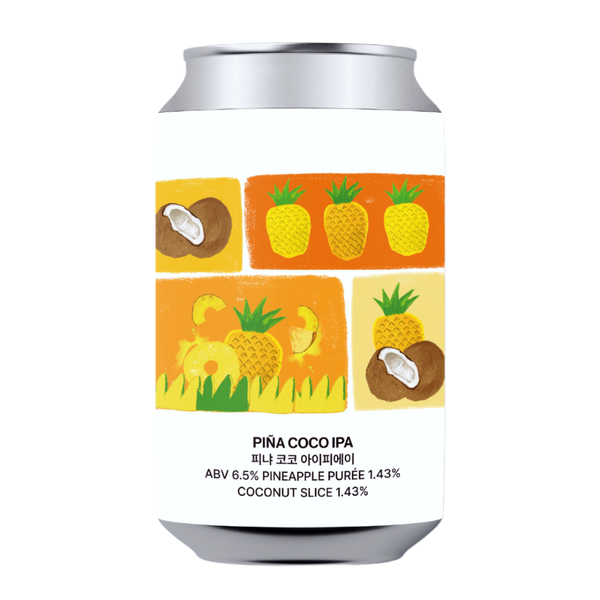 Hazy IPA | 355ml | ABV 6.5%
A collaboration brew with BLACK TIDE BREWING in Miyagi-hyun, Japan. 
To revive the summer flavour, we added pineapple puree and directly toasted coconut to the flavours of the cocktail piña colada by adding pineapple puree toasted coconut. This is an intense IPA that combines the freshness of pineapple and the rich finish of honey from the tropical fruit aroma over the subtle aroma of coconut.
Juicy & Tropical!