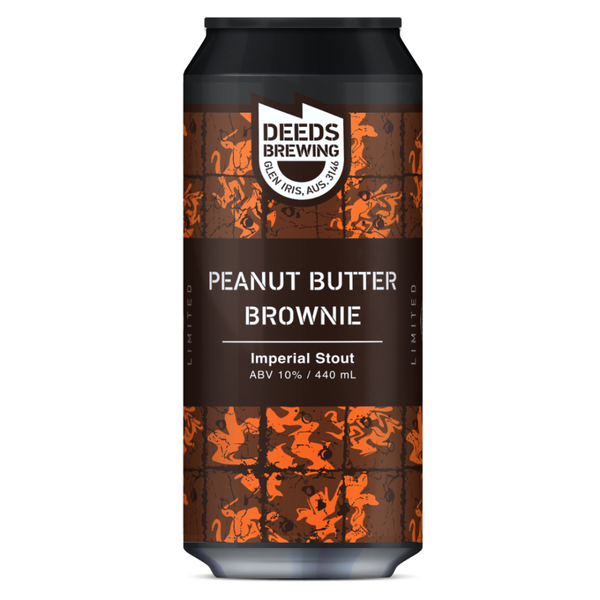 Imperial Pastry Stout | 440ml | ABV 10.0%
Picture this: you're strolling down the street, minding your own business, when you catch a whiff of something truly irresistible. You look up and see a cake shop with a display that practically oozes decadence and indulgence. That's the feeling we wanted to capture in our 2023 GABS Festival brew - it's like stumbling upon the ultimate dessert in a glass.

And when you're in the mood for a beer that lives up to its promises, look no further than our Peanut Butter Brownie Imperial Stout. It's full of flavour and nostalgia, and jam- packed with all the flavours you love.