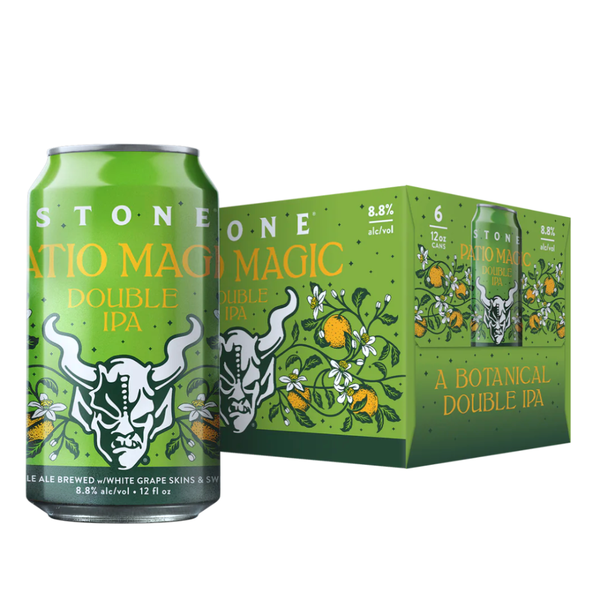 Double IPA | 355ml | ABV 8.8%
Ever wish you could make a good thing last forever? Extend the golden hour. Experience a neverending sunset. Then again, it wouldn't be quite as special. Thus, we recommend basking in the glow of this double IPA while you can. Phantasm (a unique brewing ingredient made from New Zealand Sauvignon Blanc grape skins) transforms into tropical and citrusy aromas during fermentation.
Plus, there's actual citrus in the form of sweet orange peel. Add an unprecedented trio ofhops – Mosaic, Southern Aroma (from South Africa) and 843 (a Stone-sponsored experimental variety from HBC - Hop Breeding Company) and you've got quite the magical moment.