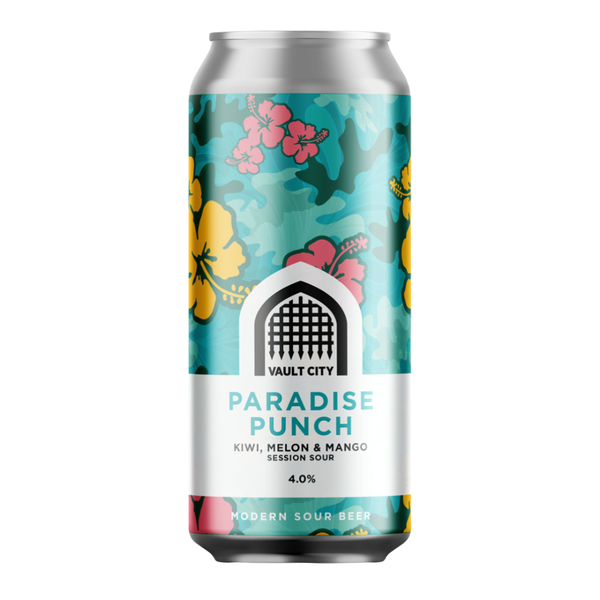 Fruited Sour | 440ml | ABV 4.0%
Mountains of kiwi, melon and mango meld together creating a beer so juicy, refreshing and bright you'll be reaching for your sunglasses after every sip.
We've set our sights on warmer weather with this tropical inspired session sour. Paradise Punch takes the amazing fruity flavours of our house mixed culture and gives it a tropical twist.