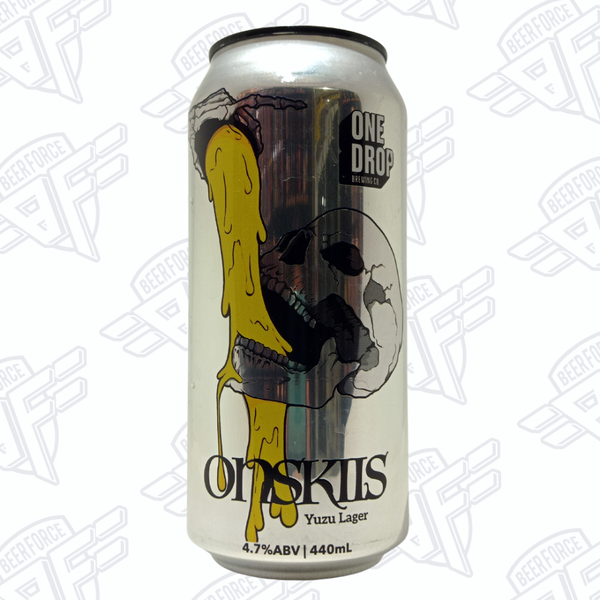 Rice Lager | 440ml | ABV 4.7%
Onskiis is a crystal-clear Japanese style lager infused with freshly juiced yuzu - a citrus found in the land of the rising sun that tastes like a hybrid of lemon, lime and grapefruit. Alongside additions of rice, pilsner malt and NZ hops from our mates at Freestyle Hops, expect a satiating, delicate flavour with a slight citrus zing, crisp clean finish and just a hint of sweetness.
Onskiis is the fresh Summer take with that yuzu knocking back some of the bitterness you would otherwise expect, making for a super easy drinking, crisp and refreshing lager made for long days by the pool.

Keep Summer rolling with Onskiis!