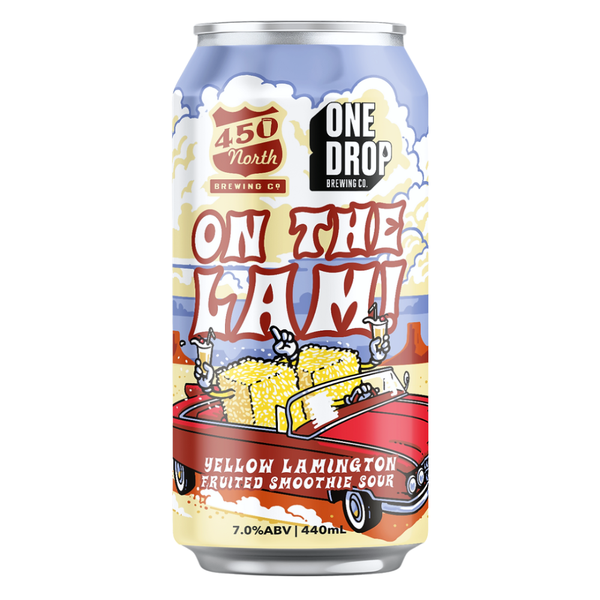 Smoothie Sour | 440ml | ABV 7.0%
A collaboration brew with 450 North Brewing Co.
We've been wanting to make a beer like this for a while, and who better to combine forces with than our pals at 450 North Brewing Co. hailing from the road-side in Columbus, IN. USA. Inspired by the humble Australian lamington, with its vanilla, coconut, cake, and icing sugar, we collectively decided that something "extra" was needed.
And so, arguably illegal amounts of banana, mango, and lactose were thrown in for good measure. We're not partial to the adage that you can have too much of a good thing, and On the Lam really encapsulates that.