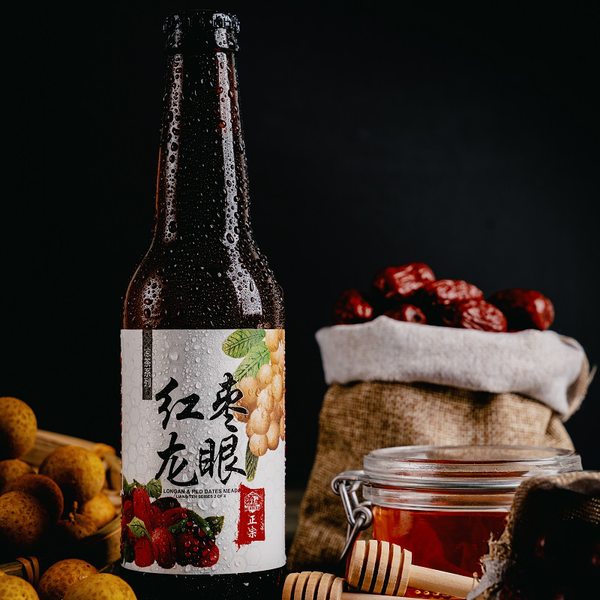 Mead | 330ml | ABV 7.0%
The second seasonal mead in our "Liang-teh" or "asian herbal tea" series is our homage to the Longan Red-date Tea. The original tea was traditionally consumed by pregnant women as a prenatal tonic. Consumption of the tea was believed to impart notable benefits such as increased blood circulation, fortified immune system and general well-being. In modern times, just about anyone has access to this tea and it's readily available as a yummy packaged ready to consume beverage.
In an attempt to preserve as much of the original flavours as possible, we raided the chinese medical halls for dried red-dates and dried longans that were specifically graded for aroma and sweetness. We steeped and boiled everything, added our proprietary blend of honey and fermented the mixture into this mead. What we have is a slightly hazy blonde mead with a strong notes of red dates on the nose with hints of dried longans. The sweetness of the red dates are balanced off by the honey, followed by the warm sweetness with a slight acidity from the dried longans and the honey.
Finished at 7% ABV, this mead is great for all day drinking. Like all our seasonal meads, this is a one-off brew in limited quantity and only available while stocks last.