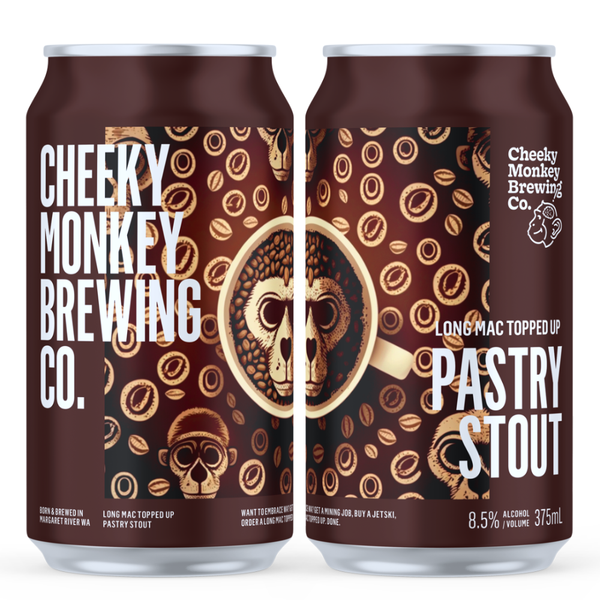 Pastry Stout | 375ml | ABV 8.5%
The long mac topped up… is unequivocally the most West 'Strayan thing on the market. Melbourne baristas may screw their noses up at us but we bloody love it!

With huge coffee and sweet choccie notes on the nose, it's well supported with a fresh dark roast to finish. This 8.5% pastry stout has been crafted to perfection with the bitterness of freshly roasted espresso to balance the dusty cocoa and dairy milk chocolate, it's a party in your mouth and everyone's invited. It's as intelligent in its balance as it is fun and complex.