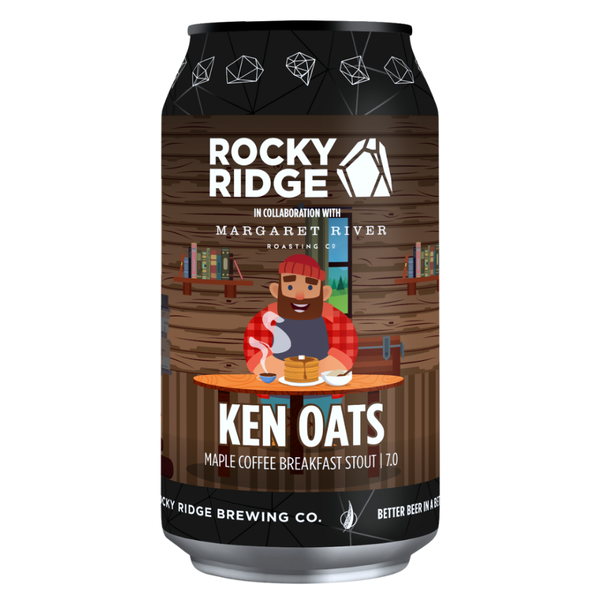 Maple Coffee Breakfast Stout | 375ml | ABV 7.0%
We made it and we loved it! So we decided to get the band back together and make Ken Oats again.
Generous additions of rolled oats, coupled with a touch of lactose bring a silky smooth body. Roast coffee aromas and flavours, complement the maple in this absolute delight.
We aren't saying you should drink this for breakfast – but it is a guaranteed great way to start your day. As long as you aren't driving or operating heavy machinery!