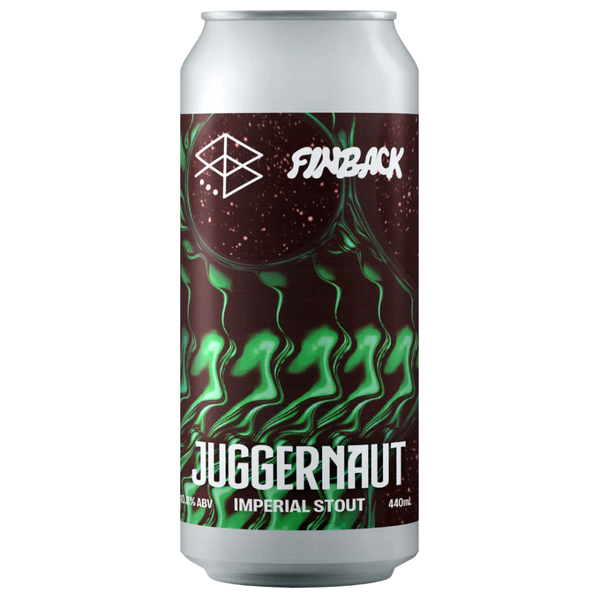 Imperial Pastry Stout | 440ml | ABV 10.8%
A collab brew with Finback.
Juggernaut is a brand new Imperial Pastry Stout, brewed in collaboration with our homies from Finback in Queens, NY. These guys know a thing or two about brewing big stouts and we were jazzed to brew our second stout with them. Ever eaten a Churro? 
Well, get ready to drink one. We've got decadent with this Churro inspired stout with cinnamon sugar, Tahitian vanilla, organic cacao nibs and Bee One Third honey for a native Australian flavour. Damn, this is one naughty stout. Incredibly robust and dominating body, slick and thick mouthfeel that brings with it waves of cinnamon, vanilla and dark and rich chocolate with a delicate hint of honey shining through late. This is dessert in a glass, pastry in a schooner, decadence in liquid form.