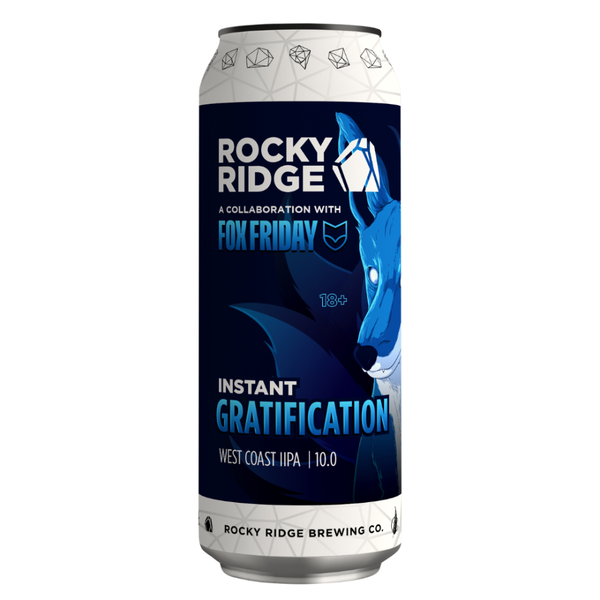 West Coast Triple IPA | 500ml | ABV 10.0%
A collaboration brew with Fox Friday.
Instant Gratification – the name says it all! Great beer is meant to be shared with good friends. And the only thing we love more than a cold one at the end of the day, is a cold one brewed with our best mates.

Introducing Instant Gratification, our latest collaboration with the incredible folks at Fox Friday Brewery. It's our modern twist on a timeless style, packed with the most hops we've ever used – a whopping 51g per litre of delightful hoppy goodness.