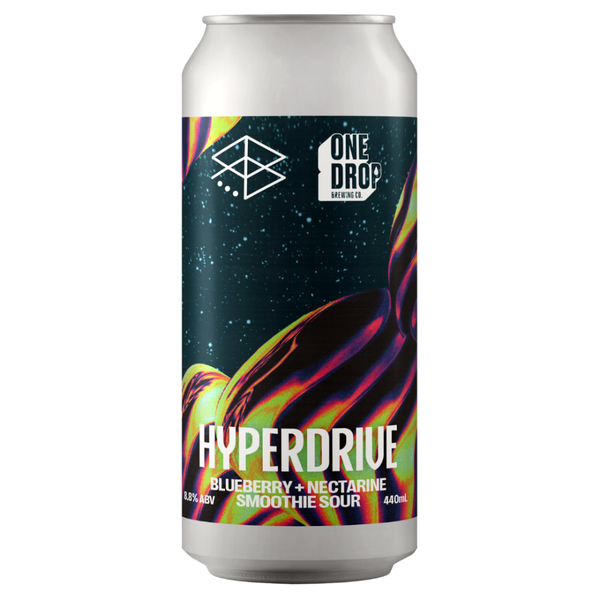 Imperial Smoothie Sour | 440ml | ABV 8.8%
A collab brew with One Drop Brewing Co.
Hyperdrive is a brand new Imperial Smoothie Sour with Nectarine and Blueberry which we've whipped up in collaboration with our buds from One Drop in Botany, NSW. One Drop don't do anything by halves when it comes to smoothie sours and for this brew we haven't held back any punches.
We've gone all out to bring the most smoothie like sour we've ever brewed to your taste buds. Romanian and Oregan Blueberries mix with Australian Nectarine, Tahitian vanilla beans and a healthy dose of milk sugar. This one is biiig and creamy, but tart and expressive on the fruit side of things. Vanilla and milk sugar bring a beautiful balance to the tart fruits, while providing a creamy and luxurious body. It's out of this world!