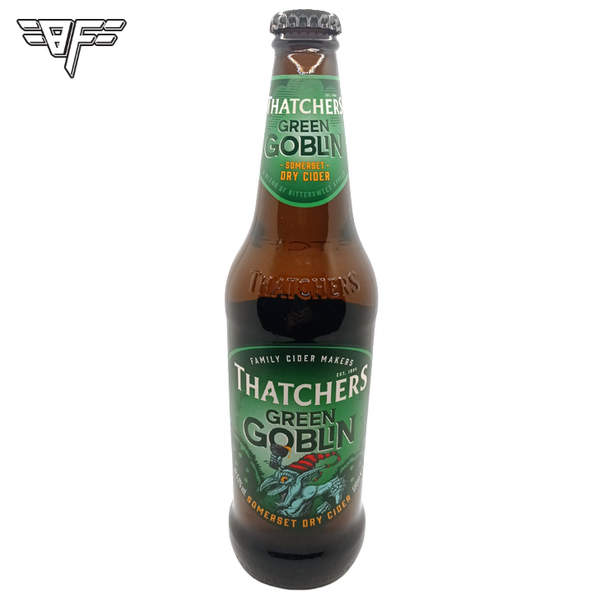 Oak Aged Cider | 500ml | ABV 5.0%
Green Goblin looks after our orchards day and night. His love for bittersweet apples and mischievous character makes this cider distinctively different. Matured in century old oak vats.
Crafted from a blend of bittersweet apples such as Dabinett and Somerset Redstreak, Green Goblin is a classic full-bodied floral golden cider, rich fruit finely balanced with complex tannins. Made with champagne yeast.