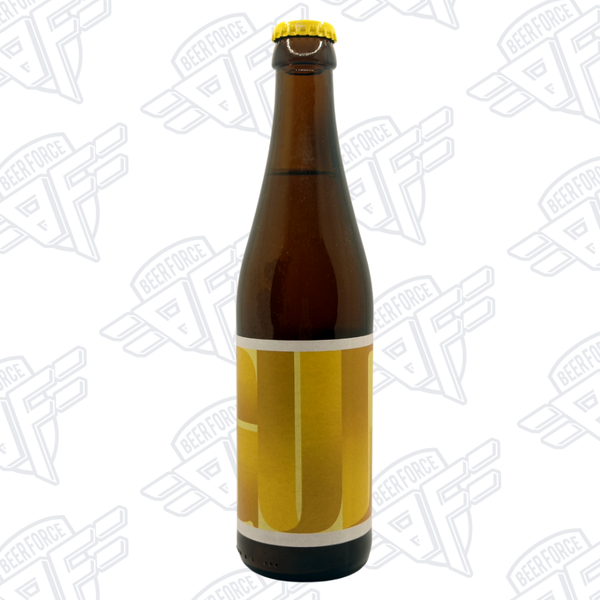 Beer/Cider Hybrid | 330ml | ABV 5.5%
A collaboration brew with Rocket Brewing Co.
Where Grön is the complex and wondrous addition to the FRUKTROCKET lineup, Gul is its straightforward chuggable cousin. No amphoras or barrels; just straight up juicy pears and saison beer that's gone before you have had the chance to translate what Gul even means. But you should be heading for the dancefloor with this guy, instead of looking things up on the internet anyway. 
Gul is 60% saison wort and 40% pears (Conference & Alexander Lukas), that have been partially macerated to add some of the delicious pear skin flavour to the beer. Due to the pears, this hybrid cider & beer contains some residual sugar, which gives balance and contrast to the funky sourness of the spontaneous fermentation. Just like Grön, the saison has been brewed with a small amount of mosaic hops.
We think Gul ideally is paired with Giorgio Moroder and a grooving dancefloor, but it can equally be enjoyed with grilled fish, vegetable dishes or by its own at the beach.