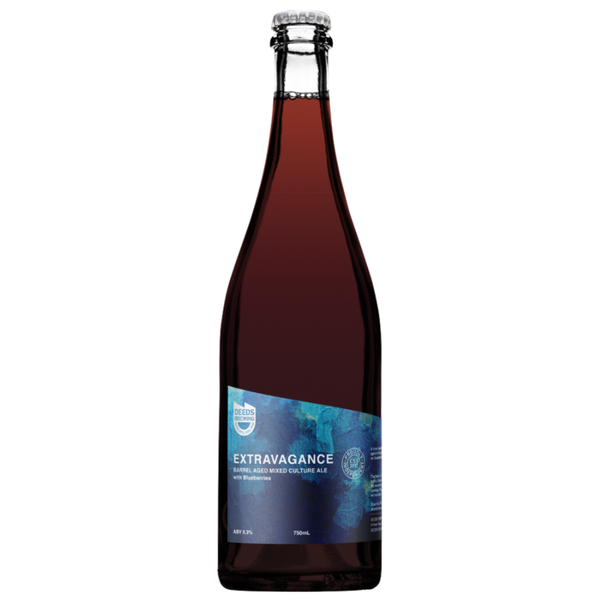 Barrel Aged Mixed Culture Ale | 750ml | ABV 6.3%
A three barrel blend of mixed culture beer that was aged in French oak for 12 months, and then macerated on blueberries for 7 months at a rate of 570g/L.
This beer is 100% naturally conditioned in the bottle. Some yeast sediment is completely normal. We recommend chilling upright for 24 hours before opening. Enjoy fresh, or age carefully, as the beer will develop in complexity over time.