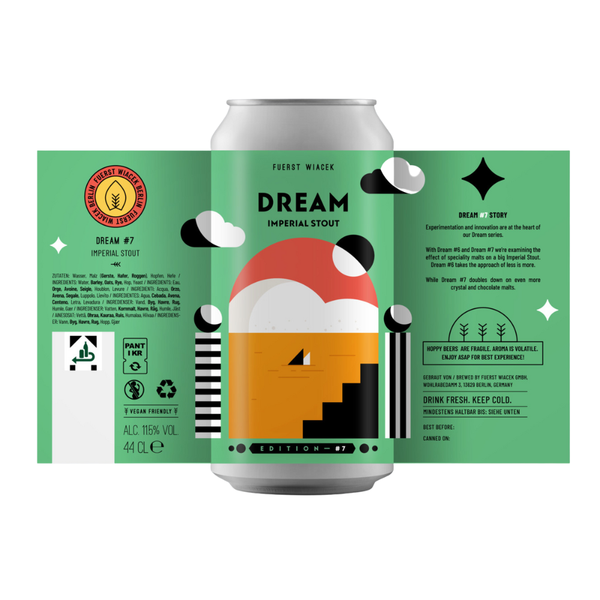 Imperial Stout | 440ml | ABV 11.5%
Experimentation and innovation are at the heart of our Dream series. Whether it's comparing small variances in recipes, flirting with unfamiliar styles or trialling new ingredients, our goal is to keep learning, develop fresh techniques and hone our processes. All this in the hope of brewing your dream beer!
With Dream #6 and Dream #7 we're examining the effect of speciality malts on a big Imperial Stout. Dream #6 takes the approach of less is more. While Dream #7 doubles down on even more crystal and chocolate malts.