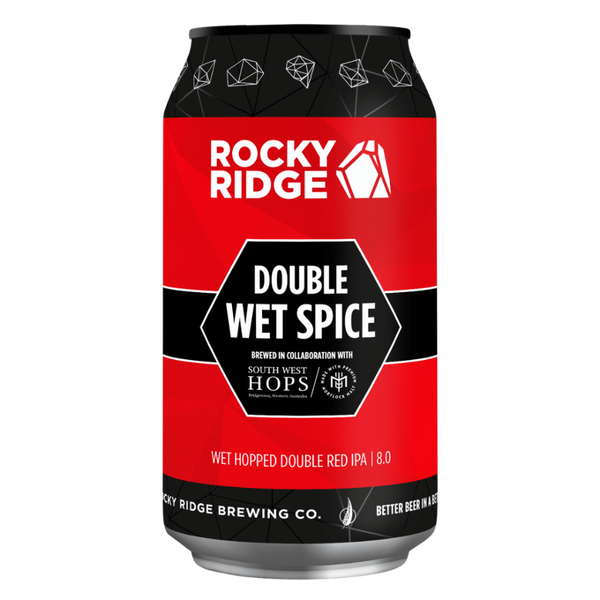 Red IPA | 375ml | ABV 8.0%
Working with our good friends from SW Hops & Mortlock Malt once again we have brought back the very popular Wet Spice but dialled it all the way up to 11! With almost 300kg of hops going into just 1000L of beer this is an absolute love letter to Humulus Lupulus!
Double Wet Spice pours dark amber with a tan head. Expect spicy aromas of light caramel malt, pine spice, citrus and woody hop notes. This leads into the palate of light caramel malts, medium bodied with spicy notes from the rye. Hops provide super fresh pine and citrus notes with a mildly lingering bitterness. The finish is one of pleasantly lingering bitterness with notes of pine and spice.