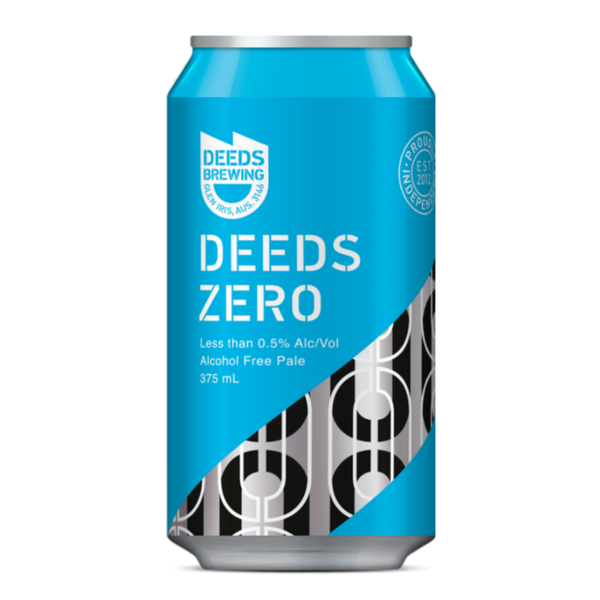 Non-alcoholic Pale Ale | 375ml | <0.5% ABV
Deeds Zero is not your average No Alc Beer. It's full-bodied, heavily hopped (at 10g/L), and crafted by hand to give you a bold and enjoyable pale.
Clocking in at less than 0.5% ABV, this beer will keep you drinking all day, and all night long.