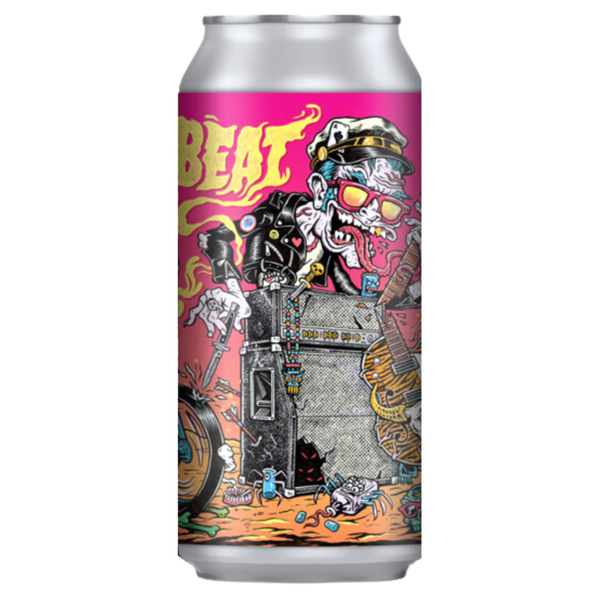 Double Dry-hopped IPA | 440ml | ABV 7.4%
A collaboration brew with Prizm Brewing Co. & Finback Brewery.
Deadbeat is a 7.4% Hazy IPA made with NZ Hops new Superdelic hop, one of the first commercial use of this hop in the UK. Deadbeat is the first beer in a new Patrons Project series with artist Bobbi Abbey. To kick this off in style, we worked with two of our Hop City guests, Prizm & Finback.

The special oil chemistry profile of Superdelic produces unique flavours and aromas of red fruit, sweet lollies, candy, citrus and tropical fruit. Superdelic was the result ten years of breeding work by NZ Hops, and was released in the 2023 season. We backed it up with Azacca and Strata for additional notes of passion fruit, melon, lime and a bit of dankness.