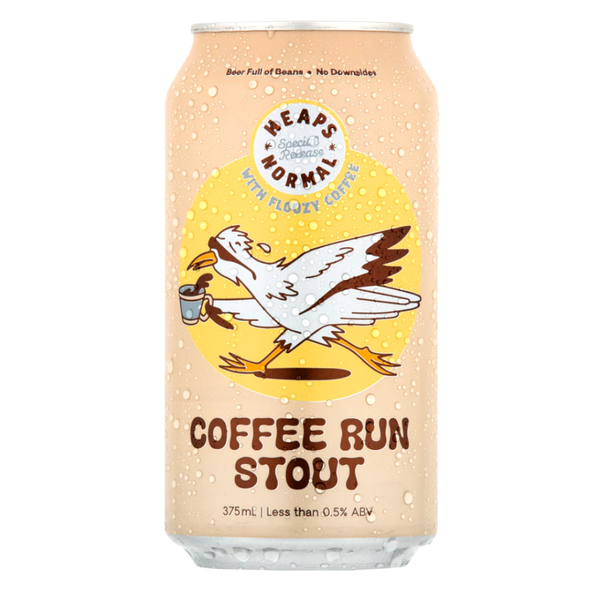 Non-Alc Stout | 375ml
Introducing our latest Special Release. It's beer, full of beans.

Coffee run? Make it an all-day-breakfast-beer of champions. Our Special Release Coffee Run Stout brewed with bean queen Kmac at Newcastle's Floozy Coffee. It's like a big cup of Jolene in a can. Give your brain a pep talk or just serve yourself to the world sunny-side-up… that's a mood.