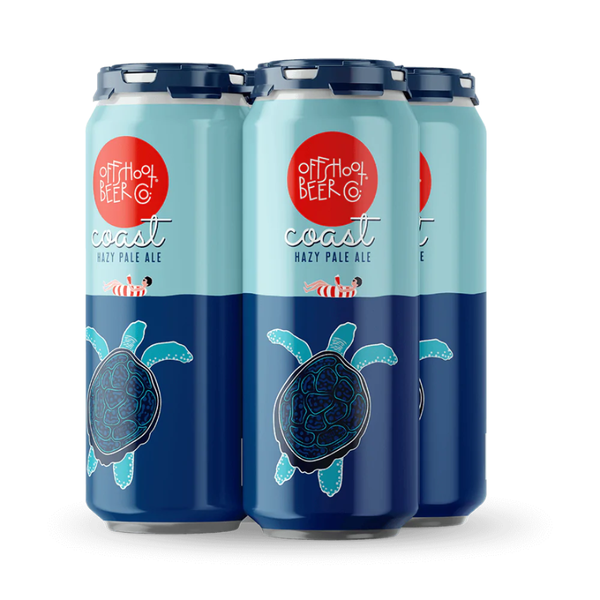 Hazy Pale Ale | 473ml | ABV 5.2%
An Anytime Hazy Pale Ale.
If you're coasting through your week, this hazy pale ale is for you. Bursting with juicy, fruity flavor thanks to generous dry hopping with Mosaic, Strata, Citra, and Cashmere, Coast is ultra sessionable any day of the week. 2-row and wheat malts lend a soft, light mouthfeel for this sessionable ale. Pairs perfectly with a warm day on the beach… or on the couch, we won't judge.
Hops: Mosaic, Strata, Citra, Cashmere
Malts: 2-Row, Wheat, Vienna, Carafoam
Yeast: London III